I'm sitting here at my work desk, pondering on how to raise awareness for my freelance business. Suddenly,

an idea occurred to me as "why don't I share the importance of infographics with you" so that you can leverage the advantages of infographic design in your brand

.
Over the years, there has been a large increase with the use of infographics to

visually

display and explain content to learners

. According to Venngage, "65% of brands use infographics in their content marketing efforts".
Modern infographics are

extremely

useful content for brands who want to stand out with their marketing strategies today

.
What Does Infographics Mean?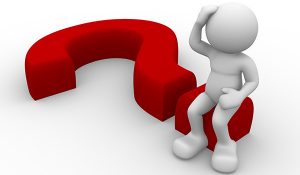 Infographics are a combination of graphic designs, content and data.

They are a

visually

compelling communication medium, that allows marketers to present complex information

. It tells a story or transforms otherwise dry information into a captivating graphic.
Infographic design is a clear, effective and artistic way of presenting information without losing the attention of the viewer

.

It has been gaining popularity and has become

widely

used amongst businesses and organizations in both digital and print media over the last few years

.
The goal of infographics is to tell a story, as it introduces your topic and

gradually

explains your idea little by little using relevant information

.
Importance of Infographics
---
What You Need to Know Before Creating an Infographic
There are basic things one needs to consider after knowing the importance of infographics. Which are:
Simplicity
The main point of infographics is to represent a lot of information in a visual manner where everyone can understand

clearly

.

This visual representation should allow viewers to

easily

navigate around the information without getting lost in the midst of it

.
The representation should show the data and induce viewers to think about the substance rather than about the method used

.
Originality
Infographic design should be original, whatever it is aiming at.

The design must be unique and grab the attention of the viewers through the creative use of colour and colour proportion, fonts, images and text

. You should make the design unique and enough to get viewers' attention.
Your design must be universal. It must be accessible and acceptable by all. Use icons and images that

are known by

all and not the ones that

are known by

selected few. Everyone must be able to understand what every icon, images and strokes on the design mean. Portray the design in a way that not only learned people will understand but also the unlearned.
---
When to Use Specific Types of Infographics
Mixed Chart
When you have a lot of statistics, facts and figures to communicate to your audience, then mixed charts and graphs is the best option

.
Informational/List
List infographics have many purposes such as enumerating quick tips and top lists. It is

probably

the simplest format for any type of content.
Timeline
This

is used

to show how a particular thing has evolved in a particular order concerning

time and date

.
How-to and Process
These types of infographics show the steps involved in creating something.

Infographics that focus on the "how-to's" of a process can better relay instructions than long-form text

.
Comparison
Comparison infographic is useful if you want to compare two or more things. You are free to include as much information as you want as long as they belong to one of the groups

being compared

.
Location
This type of visual content is ideal for comparing regional and global statistics on a relevant subject that readers care about

.
This type of infographics

is used

to represent eye-catching and pleasing images.
The main function of this type of clean infographic is to compare different levels and show the relation between them

.
This is a simple type that uses one chart as the focal point of the data visualization.
Anything that can

be explained by

looking into its anatomy can

be represented

using this infographic type

.

This includes car engines, computers, animals, or even something abstract – like a strategy or mindset

.
The Visual resume

is used

instead of text-based word resumes.

It should

be used

when applying to industries like marketing, advertising, startups and graphic design industries

.
---
Where to Make Templates for Infographics
Clean infographics can

be created by

hand using simple everyday tools such as graph papers, pencil, markers and so on

.

However

, infographics templates are more often created using infographics software which is often both faster and easier

.
Some of the best infographics maker and tools are:
Infogram is an easy to use infographic and chart maker. You can create beautiful infographics, reports, slides and social media visuals. It also provides you with easy to use mobile-optimized design templates for free. Get started with Infogram to create amazing infographics for your brand.
Canva is a multipurpose graphic design platform, used to create social media graphics, presentations, logos, ebooks, infographics and other visual content. It also provides already made templates for you to use for free. Start creating awesome designs now for your business with Canva.
With infograpify, you can create a good looking infographic design and presentations that are easy to customize. You can sign up here to create world-class infographics for your content.
In this modern age, getting through countless lines of numbers and statistics whether online or offline can be a bit difficult. Thus, infographics are powerful tools that allow people to get the information needed through visual, data or charts.
---
Infographics and infographic design is a very essential and effective mode of putting out content to your audience

.
The main goal of infographic design is to tell a story in a visual and graphical form. Infographics help attract more customers to your landing pages to make a sale.
It boosts your search engine rankings as users continue to view your quality visual content which should be very simple and easy to comprehend

.
It helps increase your chances of getting quality backlinks from trusted domain names which also is a strong strategy for SEO

.
So here we have it, the importance of infographics in content creation and digital marketing in general. To know how to create your infographics, learn how to make an infographic with these 5 simple steps. Good luck!
Have you been using infographics to generate sales for your brand? Comment below! What other importance of infographics do you think should be added to this guide? I'll love to know.
"Disclosure: Some of the links in this post are "affiliate links". This means if you click on the link and purchase the item, I will receive an affiliate commission. Thank You".