I'm always fascinated and marvelled when I come across any cool creative graphic design.
Graphic design serves as a filter through which much of our communication is being disseminated

.

Graphic designers find themselves in the unique position of being gatekeepers of information as well as providing a mirror that reflects contemporary culture

.
This is why businesses adopt the use of graphics in their daily advertising and marketing strategies to attract customers to their brand

.
According to FinancesOnline, "49% of SMB owners rate graphic design as very important to the success of their business" and also, "94% of consumers will leave a website with poor graphic design".

It is thus essential to use creative and outstanding designs in your websites and digital marketing strategies

.
A professional look improves your brand's credibility, hence, building goodwill, loyalty, and trust

.
What is Graphic Design?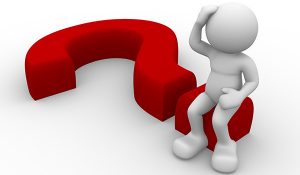 Wikipedia
defines graphic design as a process of visual communication and problem-solving through the use of typography, photography, iconography and illustration

.
It helps the producer connect with the consumer. It conveys the message of the project, event, campaign or product.
To better understand graphic design, a beginner needs to know the basic elements that make up a design

. This includes:
Colour.

Shapes.

Rhythm.

Lines.

Alignment.

Size.

Balance.

Contrast.

Spacing.
---
Types of Graphic Design
The purpose of graphic design is to pass a message to give instructions, persuade the targeted group to perform some activities. The following are types of designs used for specific purposes:
User Interface (UI) Design
UI design is the process of designing interfaces to make them easy to use and provide a

user-friendly

experience

. It is how a user interacts with a device or application.
Also, it focuses on the user's visual experience and the design of on-screen graphic elements like buttons, menus, navigations and so on

.

Examples of user interface graphic designs include App design, Web theme/template design, Web page design etc

.
Advertising and Marketing Design
Marketing designers work as freelancers or with company owners, directors, managers or marketing professionals to create design assets for marketing strategies

.
The effective measure of a marketing campaign is when we see a great ad design and then press the "buy now" button. All because the design was too true to convert a passer-by to a paying customer.

Examples of marketing graphic design are postcards and flyers,

infographics

, email marketing templates, posters and banners etc

.
Packaging Design
Packaging design communicates

directly

to customers, which makes it a valuable marketing tool. It is a practical element that can make a huge impact on the product's viability in the market.
Packaging design alone often has the potential to propel a company ahead of its competitors and can be a big win in the marketing industry

.

Examples of packaging designs are Labels of beverage cans, packaged foods or children toys etc

.
This is a type that is broad and touches many different types of designs.
Environmental graphic design

visually

connects people to places to improve their whole experience by making spaces more memorable, interesting, easy to navigate and informative

.
Common examples of environmental graphic designs are signage, museum exhibitions, office branding, stadium branding, events and conference spaces etc

.
Branding/Visual Identity Design
A brand is a relationship between a business and its audience.

A brand identity is how an organization communicates its personality, essence, emotions and experiences to customers

.

It

means breathing life into their story, bringing shapes, colours and images into the narrative

.
Visual identity design is one of the most common types of design.

Designers who specialize in this field create a variety of assets, including logos, business cards, typography and image libraries to represent a brand's personality

.
---
Why Graphic Design is Important for Business
The design has a big role to play in the modern competitive business environment. The following are the importance of graphics design to businesses
First Impressions matter.
It Enhances sales: Great design converts.
Encourage Professionalism.
Communicates brand Value.
It increases brand awareness and retention.
---
How Graphic Design Influences Culture
Graphic design has a way of infiltrating every aspect of society, from the ads in magazines to the look of a website

.

It would be

nearly

impossible to get through a day without seeing some element of design somewhere

.
Because of the prevalence of design in modern human lives, it does have an impact on culture in some ways.
Helps in Grabbing Attention
Before you can have an impact on culture, you have to grab the attention of people. The good design accomplishes this by presenting things in a mind-blowing way.

It does this by telling useful and impacting stories that are informational and changes society

.
There are times when designers create arts that heal society and sends positive messages in times when disasters or tragedies occur

. In these cases, the designs act as a medicine to wounded spirits.
So many graphic designers start a trend with creative designs that other designers follow

. Thus, through this change and upgrade to culture, society adopts it.
People love to laugh and enjoy life. A community appreciates entertainment and pays closer attention to a humorous message. Also, people tend to remember a funny campaign more

readily

than straight facts.
In a situation where a brand is well known and recognized in a particular community, you can use the company logo and colours to instil a sense of trust as you create the design for a new advertising campaign or website. Users will find the content more reliable since they relate to that brand.
Designers get across basic information with different forms of designs.

While cute, catchy designs are memorable, you can also use elements such as data visualizations to grab the reader's interest and present the information you want the consumer to absorb

. Infographics get liked and shared three times as often as other types of content.
---
Which Graphics Design Software is Best (Free and Paid Tools)
Corel Draw Graphics Suite.
---
Where Graphic Design
is Used
There are common places where the applications of graphic designs are being used and viewed

. These include:
 Editorial Design (Magazine, Newspapers).
 Corporate Design (Logo/Branding).
 Communication Design (Manuals).
So, it comes as no surprise that many companies and businesses invest in graphics design.

Graphic design is a very important part of our everyday life including in digital marketing and the web in general

.
A beginner needs to know the basic elements that make up a design. Features like colour, texture, rhythm, alignment, sizes and balance are very important.
The different types of graphic design include; the user interface graphic design, packaging graphic design, marketing graphic design, branding graphic design and environmental graphic design

.
Graphic design is important for business because it enhances sale, get a brand's message across to its audience, it increases brand awareness and instils trusts in a society

.
Need some help designing graphics for your business?
Helprocure Solutions offers unlimited graphic design requests and revisions for a flat-rate fee. Try Helprocure today!
Create production-level graphics like Facebook ads, flyer designs, email headers, website banners, podcast covers, t-shirt graphics, blog post images, and ebooks with our unlimited graphics design service

.