With the recent pandemic which has been spreading rapidly around the world, a small business can benefit from online marketing in different ways. The ways of living among us humans have changed in recent times and might no longer be as they used to be.
The way we now engage in businesses and make daily transactions have also been impacted by the COVID-19 outbreak, inflicting fear into the minds of business owners and customers.
According to KPMG "For many organizations, effective cash flow management is likely to be critical during this period as revenues fall and potentially, debtors delay payments or become insolvent".
Therefore small businesses, startups and freelancers must leverage the full advantage of online marketing services.
---
What is Online Marketing or Internet Advertising?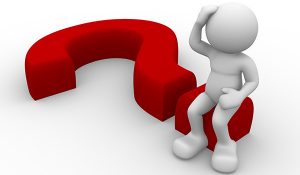 According to Optimizely, online marketing is "…the practice of leveraging web-based channels to spread a message about a company's brand, products, or services to its potential customers"
In simple terms, it is a tool used to advertise your brand through the internet to reach people effectively.
---
Difference Between Digital Marketing and Online Marketing
A lot of people and even some experts tend to mix up and interchange the terms "digital marketing" and "online marketing" or "internet marketing" together. However, there are differences between these two terms and how they operate.
"Digital Advertising" or "Digital marketing is an umbrella term that covers all types of marketing that require the use of an electronic device, including online marketing. Examples of this include broadcasting, digital advertisements, podcasts, electronic billboards, TV and e-books.
"Online marketing" is a subset of digital marketing. So, any marketing that requires the internet to perform is considered online marketing. Websites, blogs, social media and emails, affiliates, ads etc. are all methods of how we use online marketing. Online marketing focuses on attracting customers and building an online presence.
---
Types of Online Marketing
Search Engine Optimization (SEO).

Search Engine Marketing (SEM).

Content Marketing.

Social Media Marketing.

Pay Per Click Advertising (PPC)

Affiliate Marketing.

Email Marketing.
---
How You Can Benefit from Online Marketing
Gain wide recognition and generate leads with Search Engine Optimization:
Having an optimized page for specific research keywords can boost your rankings in SERPs.

Increase better conversion rates with SEO-optimized websites that load content faster for your users.

Bypass competition by staying on top of your industry and moving ahead of other businesses selling similar products at similar prices.

Increase your customer base and grow twice as fast as businesses that do not use SEO-optimized websites. This is why websites are important for small businesses, get a perfect website today!
Provide value to your customers and increase traffic with Content Marketing:
Position your business as an authority figure with blog posts that attracts impressions.

Use content marketing to boost recognition and rankings on search engines for competitive terms.

Drive more sales with content by giving your customers what they're looking for while they're actively searching for it.

Put sales on autopilot with content and infographics that generate traffic.

It helps you create loyalty and trust, with both your current customers and prospects.

Content marketing helps grow your social media following.

It helps you develop a lasting relationship with your audience.
Promote your products and services with Social Media Marketing:
Social media marketing enables you to spread the word about your products/services and mission.

Grow your brand awareness beyond imagination.

It helps you connect with your audience through social listening.

Online Advertising helps you to gather data from audience research to improve.

Partner with influencers to boost awareness of your product and Authoritative recognition.

Use social media to increase website traffic and generate leads.
You can also schedule posts and manage all your social media accounts with tools like buffer and hypefury (specifically for Twitter).
Earn Customer Loyalty with Affiliate Marketing:
Boost your reputation with affiliate marketing and customer rewards programmes.

Reduce time wasted on traditional marketing.

Affiliate Marketing is an efficient way to tap into the global marketplace.

Internet marketing services guarantee a good return on investment.
---
Conclusion
Online marketing is the real solution. With the power of the internet, anybody can sell their products or services through web advertising.
By creating quality content on your blog, you engage users and provide value to them for free. Which in return gives you strong recognition and allows customers to keep coming back to buy from you.
You also enable 24/7 marketing with online campaigns, when you advertise with Google Ads, Facebook Ads, YouTube Ads and so on. Target your guaranteed customers and ensure the right people click your ads.
And lastly, benefit from online marketing by handling millions of customers at the same time. As long as a website's infrastructure is efficient, numerous transactions can easily take place simultaneously.
So what are you waiting for? Get started with online marketing today and start generating quick online sales as fast as possible!
If you like this article, Kindly like our Facebook, Twitter and Instagram pages to receive more helpful tips about Online Marketing. Also, check out our amazing affordable web design and digital marketing services to help you progress your business at a fast pace.
And lastly, don't forget to share with friends on all social platforms to help them benefit from online marketing too. Good luck!
Have you tried any online marketing tools before? Let us know in the comments, which type of internet marketing tool works best for you and how was your experience using it.