Content is king.

And a content management solution is the most efficient medium used to manage the content of different types within an organization

.
Think about all the information we receive in a day, and how much of that data goes unread or lost.

One of the quickest ways for a company to find a solution for mass amounts of information they receive is having a central and secure place to store and organize data, so it's retrievable

.
It is thus necessary to adopt the use of content management solutions to create and manage digital content

.
---
What is Content Management Solution?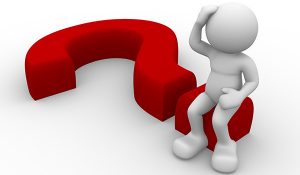 A content management solution is a software application that is being used to manage the creation and modification of digital content

.
It is

typically

used for enterprise management and web content management.
WordPress is one of the most popular content management systems. It powers 62% of websites on the web.

Also, it is free, very easy to use and it enables the creation of a functional website without the need of writing a single line of code

.
With WordPress, you can build online stores, product catalogues, digital galleries, forums, social networks, video websites, etc. WordPress is a vital part of content creation and

content marketing.
---
Content Management System VS. Website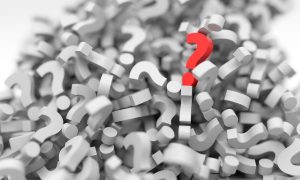 Content management solutions or systems are platforms used to create and manage both a website and the contents embedded in it

.
A website is a collection of web pages and related content, which can

be built

with a CMS. It may also

be built

with a programming language to display information and

is being published

on a web server.
---
Content Management Solution (CMS) VS.

Customer Relationship Management (

CRM)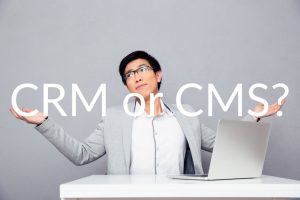 Customer relationship management (CRM) is a technology for managing all your company's relationships and interactions with customers and potential customers

. The main goal of CRM is to improve business relationships.
A customer relationship management system helps companies stay connected to customers, streamline processes, and improve profitability

.
A customer relationship system uses data analysis about customers' history with a company to improve business relationships with customers,

specifically

focusing on customer retention and

ultimately

driving sales growth

.
While a content management system is being used to create these data. And can also

be integrated

with a CRM to manage the information of customers in your business.
---
Enterprise Content Management Solution (EMS)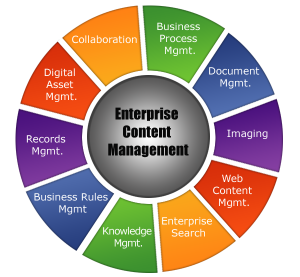 Enterprise Content Management Solution extends the concept of content management by adding a timeline for each content item and,

possibly

, enforcing processes for its creation, approval and distribution

.
The ECMS market

is being driven by

the growing volume of unstructured data and the automation of internal and external business processes as part of larger digital transformation initiatives

.
Many companies are turning to enterprise content management solutions to address the problem of how to organize and keep information in one place

. For easier access and being able to retrieve at any time.

Since in the new business landscape being able to locate information immediately has become a huge competitive advantage

.
---
Difference between an Enterprise Content Management Solution (EMS) and a Content Management Solution (CMS)
Enterprise content management solution is a document management system while a Content management solution is a web content management system

.
EMS is a subset of CMS.

Enterprise content management tool manages content, and is, therefore,

 a CMS; but not every CMS handles enterprise content well

.
While PDF and word documents

are handled

perfectly

well by CMS, EMS is better with content types such as audio, video, and image files

.
CMS is more oriented towards the storage and management of content, while EMS

is concerned

with the management of documents, workflows, and processes along with content

.
CMS, at any moment, can store many instances of the same file, whereas ECM can

eliminate

duplicates of the file while storing it in the system

.
CMS can support small-sized organizations better while ECM is a better option for large enterprises

.
Benefits of Content Management Solution to Your Business
Content management solutions help save time:
Organizations generate large amounts of paper and electronic documents.

Without a quality content management system in place, organizations waste time, effort and money on managing, distributing and finding those documents

.
A content management system reduces the time, cost and complexity associated with storing, accessing and collaborating on documents throughout their life cycle,

ultimately

improving operational efficiency

.
It Improves Revenue Generation:
A content management system provides your staff with immediate access to the information that allows it to make better decisions about issues impacting your organization's bottom line

.
Your employees will be able to support their work processes, work more

efficiently

, collaborate more

effectively

and make better-informed choices with a content management system. D

ramatically

increasing productivity while accelerating the pace of business and keeping your clients satisfied

.
CMS Enables Process Automation:
When it comes to automating a business process, content management systems don't get rid of the paper from the process—they also offer functionality that automates the entire thing

.
Automated e-mail messages alert staff members when documents

require

their attention.

And employees can upload and sign documents, submit forms and review and approve documents, from a phone, tablet or laptop

.
The result? Your processes are more cost-efficient, streamlined and error-free.
Content Management Solution enables Easy Collaboration and Access:
A Content management system software allows

multiple

people to not only have access to your website but also

easily

collaborate on different projects

.

Using individual accounts,

multiple

people can add, edit, or update content on the site right from their computers or devices

.
CMS' also store all your online content for you in one place and is available to anyone with access to the website.

Meaning, the need to send many different files to different individuals is no longer necessary

.
They are Cost-Effective and Affordable:
Website maintenance can be a major expense if you have a static website. Calling a web designer or developer to make frequent changes can add up. Not only is cost a factor, but you will most likely have to wait a few days to see the updates live on your site.
Investing in a content management system can save you both time and money.

With a content management system in place, you no longer have to rely on a web developer to make common site changes

. You can make these changes yourself exactly when you need them done.
Using a content management system software offers a variety of benefits that are all game-changers

.
Content management solutions store all your web content in one place, support effortless collaboration, assist in creating dynamic web pages, allow for a quick and easy update, and offer handy tools to make your site as effective and secure as possible, while also saving your business both time and money

.
With a very effective content management solution, you are always in control of your business

.

Thus, in making sure you are always in control of your business and generating more profit as fast as possible, Helprocure helps you achieve this within a short period

.
We create content management solutions and dynamic websites that are being secured. To help you manage your day-to-day contents and documents in your organization.
Lastly

, kindly share this article with friends and families on all social media platforms

. Good luck!
Do you need a CMS? Comment below, what features would you like to see or have in your content management system?